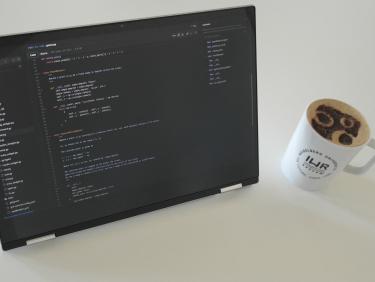 Scientific Software Center

What the SSC ­is all about
The Scientific Software Center (SSC) builds sustainable scientific software to enable excellent and reproducible research at Heidelberg University and beyond. We offer software development as a service for small and large scale projects in all fields of research. We train researchers on best practices in software engineering with consultations, courses and mentoring programs.
The SSC is one of the first dedicated Research Software Engineering departments in Germany. We are located at Interdisciplinary Center for Scientific Computing (IWR) and funded as part of the Excellence Strategy of the German Federal and State Governments.

We develop your sustainable scientific software
With the digitalization of science, research critically depends on scientific software. Developing research software sustainably comes with a unique set of challenges. We meet these challenges with our dedicated Research Software Engineers, who bridge the gap between research and professional software development best practices. Our development services are available at various scales and open to researchers of all disciplines at Heidelberg University.

Learn how ­to develop better scientific software
Making scientific software reproducible is both critical to successful research and challenging. Many state-of-the-art tools and strategies from industry are available to deal with this issue, such as testing, version control, containerization, continuous integration and much more. We support researchers and students that write their own research software by teaching these software engineering best practices in a variety of formats.

We reach out to make scientific software recognized
The challenges in research software development are not specific to Heidelberg University. We identify as part of a national and international effort to initiate a cultural change in how scientific work is conducted, funded and measured. Being among the first dedicated Research Software Engineering institutions in Germany, we pioneer these cultural changes at a local level and impact the public discourse.